Today I Saw God
Costa Rica 2013 Mission Trip Day 3
Today we went to the market in Alajuela, Costa Rica. It was so interesting seeing Costa Rican culture here. All of the colors and sounds made it such an amazing experience. We also went to the zoo. At the zoo we saw all sorts of animals such as lions, porcupines, birds, snakes, squirrels, and, my personal favorite, a two-toed sloth. At the zoo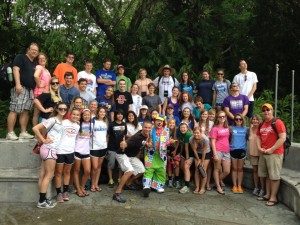 Cheyenne and David both got their faces painted. Their faces were painted as a pair of tigers. Then we went home had lunch and got ready for Vacation Bible School. At Vacation Bible School the kids sang songs and learned a story from the bible. They then went and made bracelets with beads for crafts. After crafts everyone either played tag or soccer. All in all it was a good day and I can't help but thank the lord for such a wonderful life.
-Allison Murphy
Day three in Costa Rica and I can't believe how much has changed since last year. From the work on the sites we have to do, to the kids we're playing with during VBS, but one thing hasn't changed, and that's the love the people have for each other and God. Everyone has welcomed us with open arms and I feel like I never left.
The first day we were here we went straight to work at 8 in the morning until noon. I'm back doing my old job, which is shoveling the rocks and dirt into buckets for the guys to lift into the cement machine. VBS is still as crazy and hectic as it was last year, but there are so many returning kids it's great to see how much they have grown and matured. We also have a lot of new faces, which is amazing because they fit right in and have a wonderful time.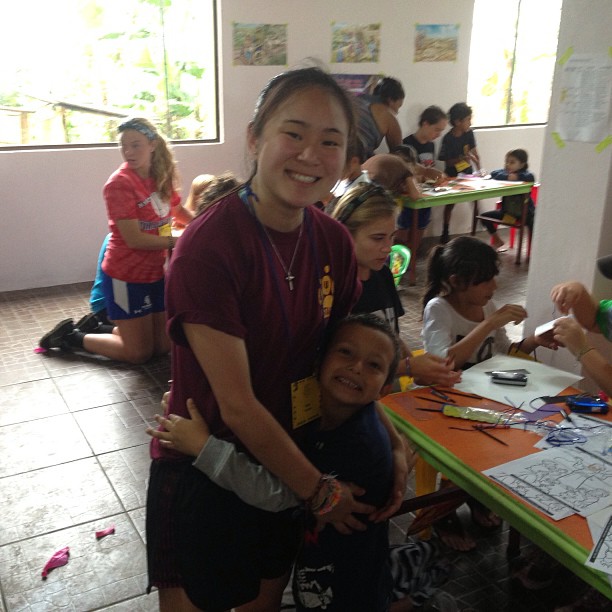 Today we had a day off of work to go and visit sites in San Jose. The first place we went to was the Zoo; they had a beautiful lion and frankly really cute raccoons. As annoying as they are at home I wanted one as a pet. Then we went to this outdoor market where we had about an hour to bargain and shop. I was really excited to go to the market because they have the neatest clothes and little gadgets to mess around with. Since this is my second year in Costa Rica, I spent my money more wisely and tried out my new bargaining techniques (which went really well).
Even though it's only Wednesday, I can't wait to finish off the week strong. Everyone here is so caring and thoughtful I wouldn't mind spending more time with them back at home. I'm so glad I came back this year. I won't ever forget my time in beautiful Alajuela, Costa Rica.
-Jennifer Manduke
The post Costa Rica 2013 Mission Trip Day 3 appeared first on Today I Saw God.