Today I Saw God
Summer Choir and Beyond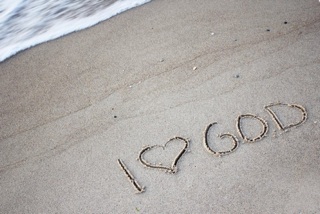 I cannot believe that we are already in the middle of August. How has your summer been? I pray that you all are having a blessed one. Mine has been much busier than before, but I have enjoyed planning the upcoming seasons with our choirs and orchestra. What a blessing that I get to work for God's ministry!
We will have another summer choir opportunity this Sunday at the 11:00 AM service. We will proclaim "the Lord is King" through an anthem. The anthem is written using Charles Wesley's hymn "Rejoice, the Lord is King!"
One of elements in worship service is proclaiming and revealing who God is through our songs, prayers and words. Through proclaiming, we will get more confidence and faith in God and it leads us to rejoice in Him completely no matter what our circumstance. I pray that we all proclaim the Lord is King throughout our worship services this Sunday and live in the world as children of the God who is the King.
I would like to share what we will have in our traditional music ministry this fall. First, all children from Kindergarten to 6thgrade can join us on August 25 at the 9:15 and 11:00 AM services to sing an anthem together. We will meet prior to the services at 8:30 AM and 10:20 AM in the music room for rehearsals and to praise God at the services. Please bring your children if you are interested in the children's choirs. Two of our directors are amazing teachers at local elementary schools and they are talented Christian musicians. We are blessed to have them. We currently are looking for two accompanists for each group, so please let us know if you are interested in helping out. The children's choir open house will be on September 11 at 6:00 PM in the music room.
The adult choirs will start on September 8 and there will be a retreat at our church on September 6 and 7. If you are called to serve God through music, please join us at the retreat. We will meet from 7:00-9:00PM on September 6 and from 9:30 AM-4:30PM on September 7. We will have a guest musician, and spend that weekend focusing on Christ.
The student vocal ensemble will start on September at 5:30 PM in the music room. We will sing different types of music with exciting themes. It is open to every student from grades 6-12.
The Floris Strings will start on September 15 at 1:00 PM in the music room. We are open to players who have played for more than two years. If your child has been playing a string instrument and wants to praise God with this gift, please contact me.
I have not been able to sleep through the night. It's been too difficult to contain my exciting thoughts about our music ministry. I can't wait to start the new season to praise and glorify Him with all of you, especially those who are new to our choirs. If you have been thinking about joining the choirs, this is the time to come!
May the Lord bless you and your family.
The post Summer Choir and Beyond appeared first on Today I Saw God.