On Sunday, we had the pleasure of worshipping at Pine Creek United Methodist Church, a few minutes from our camp. We experienced great community worship and high hospitality from the members.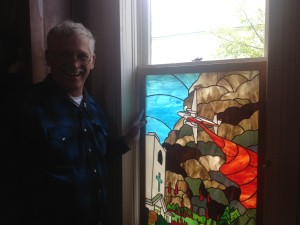 We also had the pleasure of an unveiling of a stained glass project that was completed by a church member. The project commemorated the Pine Creek Fire that occurred last year. The fire destroyed a significant amount of timber, land, and homes in and around their community, but thankfully, the church was spared.
This fire impacted the entire community and for many, the survival of the church was an act of God's grace and a symbol of hope for a disaster stricken community.
The post Hope by Jake McGlothin appeared first on Today I Saw God.