Today I Saw God
Radio
Usually the drive to Annapolis takes an hour and fifteen minutes. On this particular morning I had the unfortunate experience of having to leave at 8 a.m. As you might imagine, I was in traffic for two hours. Normally that would frustrate me, but because I promised to connect with God more intentionally, I used it as an opportunity to listen to Christian radio. I listened to my favorite stations: 89.9, 91.9 and The Message on satellite radio. Of course, God didn't let me down and I heard some of my old favorites, some of my new favorites and some really encouraging words.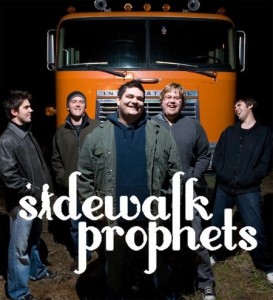 One song in particular,Help Me Find Itby Sidewalk Prophets (http://www.youtube.com/watch?v=CsjZ94K7UQs), really spoke to me. I am in the "sandwich generation"; on the one hand, my oldest just completed her freshman year in college and my youngest will begin her senior year this fall. On the other, my mom is dealing with dementia. Meanwhile, I am looking ahead wondering what the second half of my life will look like. There are many days when I feel like I've been placed in a foreign land and I have no map.
It is nice to have songs remind me that I don't have to have all the answers; that I just need to quiet myself, listen and watch for God to guide and direct me. If I listen and I am still, then I will "find it". If you don't already listen, consider turning your radio to a Christian station. You might find, like I did, encouragement and comfort, and even a suggestion or two about how to navigate life.
-Cynthia Lopynski
The post Radio appeared first on Today I Saw God.