Today I Saw God
We were having two days of intense winds, and I was worried about my neighbor's tree, a tall pine more than fifty feet high, and other trees in my yard.
My husband had gone to work, and I had the day off. I was still in my pajamas when I decided to move my car to the place where my husband parks his car. I was afraid that a tree branch in our front yard would fall on my car. I was barely back inside my house when I heard a rumble. I ran to the kitchen window and could not see the neighbor's pine tree. It had fallen! I opened my front door and saw my car buried under pine branches. I started shaking and a neighbor came to see if I was okay. He told me that he had just driven around the neighborhood and the only tree that had fallen was the one that destroyed my car.
It's incredible how everything can change in an instant. Nobody is exempt. A tree destroyed my means of transportation.
Jesus never said that we would escape trials or problems. On the contrary, He said in John 16:33: "I have told you these things, so that in me you may have peace. In this world you will have trouble. But take heart! I have overcome the world."
Our environment is full of pain, suffering and difficulties. Believers are not immune. An illness, unemployment, a divorce, an accident, abandonment, sexual abuse, depression or losing a loved one can change the course of our lives.
As believers, we are not free of problems or afflictions. How we differentiate ourselves from the rest, is the way face them. We do not concentrate on our difficulties. On the contrary, we see God working with us through these situations, and we are victorious because we are not alone facing our adversities. "I call on the Lord in my distress, and he answers me." Psalm 120:1.
The insurance paid me more than what I expected for my car and a new fence. "And we know that in all things God works for the good of those who love him." Romans 8:28.
If there are winds in your life that are disturbing your spiritual tranquillity, I challenge you to attend church, a source of nutrition for your spiritual hunger. Let's find refuge in the presence of the Lord. He is the only one who can calm our hearts in the midst of the storms of life. "And the peace of God, which transcends all understanding, will guard your hearts and your minds in Christ Jesus." Philippians 4:7.
Joy is not the lack of problems, but the presence of Christ in your existence! What do you need to change in your life to be able to feel joy in the midst of trials? "Praise be to the God and Father of our Lord Jesus Christ, the Father of compassion and the God of all comfort, who comforts us in all our troubles, so that we can comfort those in any trouble with the comfort we ourselves receive from God." 2 Corinthians 1:3-4.
---
Estábamos teniendo dos días de intensosvientos, y yo me encontrabapreocupadapor un árbol de mi vecino, un pino de más de cincuenta pies de alto, y otros árboles quetengo en mi jardín.
Mi esposo se había ido a trabajar y yo tenía el día libre. Todavía estaba en pijama cuando decidí mover mi auto al sitio donde mi esposo parquea su carro. Temía que una rama de un árbol en nuestro patio delantero cayera sobre mi auto. Acababa de entrar a mi casa cuando escuché un estruendo, corrí a la ventana de la cocina y no ví el pino del vecino, ¡Se había caído! Yo abrí la puerta principal y vi mi automóvil enterrado bajo ramas de pino, en ese momento empecé a temblar, un vecino vino a ver si yo estaba bien. Él me dijo que acababa de conducir por el vecindario y que el único árbol caído fue el que destruyó mi automóvil.
Es increíble como en un instante todo puede cambiar, nadie está exento. Un árbol destruyó mi medio de transporte.
Jesús nunca dijo que nos escaparíamos de las pruebas, ni de los problemas. Al contrario, Él dijo en Juan 16:33: "Yo les he dicho estas cosas para que en mí hallen paz. En este mundo afrontarán aflicciones, pero ¡anímense! Yo he vencido al mundo."
Nuestro entorno está lleno de dolor, sufrimiento, y dificultades. Los creyentes no son inmunes. Una enfermedad, el desempleo, un divorcio, un accidente, el abandono, el abuso sexual, la depresión, la pérdida de un ser querido, puede cambiar el rumbo de nuestra vida.
Como creyentes no estamos libres de problemas o aflicciones, lo que si nos diferencia del resto es la manera de afrontarlos.
No nos concentramos en nuestras dificultades, por el contrario vemos a Dios obrando con nosotros a través de estas situaciones, salimos victoriosos porque tenemos el alma saturada de Dios, porque no enfrentamos solos nuestras adversidades. "En mi angustia invoqué al Señor, y él me respondió." Salmos 120:1.
El seguro me pagó más de lo que esperaba por mi auto y una valla nueva. "Y sabemos que Dios dispone todas las cosas para el bien de quienes lo aman." Romanos 8:28.
Si hay vientos en tu vida que están perturbando tu tranquilidad espiritual, te reto a congregarte a la iglesia, allí se ofrece una fuente de nutrición para nuestra hambre espiritual.
Encontramos refugio en la presencia del Señor, Él es el único que puede poner calma en nuestros corazones en medio de las tormentas de la vida. "Y la paz de Dios, que sobrepasa todo entendimiento, cuidará sus corazones y sus pensamientos en Cristo Jesús." Filipenses 4:7
¡El gozo no es la falta de problemas, sino la presencia de Cristo en tu existir! ¿Qué es lo que necesitas cambiar en tu vida, para poder sentir gozo en medio de las pruebas?
"Alabado sea el Dios y Padre de nuestro Señor Jesucristo, Padre misericordioso y Dios de toda consolación, quien nos consuela en todas nuestras tribulaciones para que, con el mismo consuelo que de Dios hemos recibido, también nosotros podamos consolar a todos los que sufren." 2 Corintios 1:3-4.
You would have loved my mom.She was diligent and dutiful, industrious and ingenious,fashionable and fastidious,a loyal friend and devoted spouse.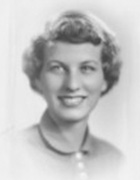 If there were room moms back then, she would've been a great one.If there were sports Mom awards given, she would have been well decorated.She cooked a mean pot roast, prepared an awesome peach pie and baked chocolate chip cookies like nobody's business.
Nowadays, there are only a few folks who remember Mom because she left us in 1982. That was eight years before I became a mom, which may help explain how completely delighted buttotally unprepared I was to be a mom. Diapers? Never done 'em.Naptime? Oh, they take 'em? Cribs? Bibs? Baths? High chairs? Pacifiers or thumbs? Nursing or bottles? Baby talk or big kid words? So many questions! It was a brave new world out there for me.
Books, of courseI read them, but Dr. Spock along with"What to Expect When You're Expecting"can only do so much. Nothing really prepares you for the unexpected, and those bundles of joy are the complete un-package.They foil you at every turn, then delight you at every opportunity. They have you totally wracking your brain (after you realize something is nowhere in any of the books) and completely surprise you when they solve it their own way. Somehow, they survive babyhood and so do you. This is nothing short of miraculous, really, given a mom's resources and the magnitude of the task.
So, as we come upon Mother's Day and I give thanks for my mom, I am particularly aware of so manyother "moms" in my life who have lent their wisdom and kindness and a heaping dose of patience. I am thankful
For a stepmom, ever at the ready, who was devoted to my dad and my kids
For an aunt who called, cared, listened and even read chapters of my novel
For a neighboring mom who invited me to the first church that got under my skin
For my mom's dearest friend, to whom my mom is still an ever-present companion
For my friends who beautifully model what motherhood looks like and should be
In this last category falls Mary Anne, a special friend, the wife of a pastor and mother to three boys, who now has a gaggle of grandchildren. Recently she was diagnosed with advanced lung cancer. When she messaged me the news I was struck with complete disbelief. This vital woman, so engaged with her family, so alive in the church and so full of lifehow could she havereceivedthis devastating news?
From a thousand miles away, there was nothing I could do or say, so I did what I do: I rode my bike as fast and as far as I could. All along the way I asked,"Why, God? Why this woman? Why now? When she has given her whole life to her family, her friends, her husband, her church? Why this mom?"
That's whenGod drew my attention to the tree in the distance. It stood all alone, branches bare of leaves, with limbs reaching proudly upward and outward. Without foliage, it reminded me of the future I saw for my friend, when she would lose her hair thanks to chemotherapy and much of her body weight under the stress of illness.
Iclimbed off my bike, stood and stared. Looking at this tree, I God-imagined a nest in every branch. Each one securingits babies, some peeking out and cheeping to be fed, others wobbling to the edge to risk taking flight.How many young had this woman fledged? Not only her sons with their wives and young children but also dear friends she had walked beside: Bible study companions, congregation members, nearby neighbors and all of their children. I was certain that this woman had been mom to a vast arrayof children, including me and including my children.She was the nesting tree. No illness would ever take that away.
This Mother's Day, while I give thanks to God for my mom, I am especially grateful for the moms I know who labor in the nests of their lives with vigor, fortitude and creative aplomb. I smile to think of the moms my girls may someday be, praising God for the gift of Mary Anne and the many others who have taken me under wing.
It's what a mother does. It's what we're meant to do.
This post originally appeared on "The Kinesthetic Christian."
The post The Nesting Tree appeared first on Today I Saw God.