Today I Saw God
Welcome To Our New Blog
We are very excited to announce the launch of FlorisUMC'snew blog: Today I Saw God.This blog is the official new blog of FlorisUMCand will continue to tell the stories of FlorisUMCthat you have grown to love and will also feature new stories that will speak to you as well.
We are very excited about this blog, and we hope you will be too.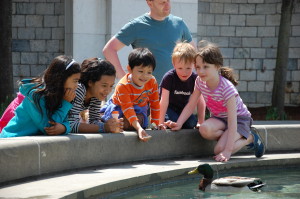 Why is it called "Today I Saw God"?
We know that God is all around us. We hear people talk about how they can feel God in their lives every day. We read stories on this blog about it all the time. We wanted to name that. God is in our lives, and we want to help others see and feel God's presence. We hope this blog will help with that.
How can I help?
Share the stories. These stories are for you, and they are also for your friends, family and coworkers. Share them on Facebook, Twitter or email, or you can even print them out and mail them to someone. Please share the stories you read on this blog. We want to spread the word of how God is working in our lives with as many people as possible. And you can help us with that.
So enjoy.
If you haven't already, now would be a great time to go ahead and subscribe to receive new posts via email. You can do this by putting your email address in the box in the right column. If you were subscribed to the previous blog, you should get an email asking you to confirm your subscription.
We hope you will be as blessed by this blog as we have been.
The post Welcome To Our New Blog appeared first on Today I Saw God.