Christmas is a season of giving as Christians celebrate God's most wondrous gift, Jesus ChristGod with us, born in a manger, a Savior for all the world. In response to what God has given, Floris United Methodist Church (Floris UMC) has a tradition that celebrates Christmas through giving. Using themes such as "Blessed to be a Blessing," or "It's Not Your Birthday," those attending Christmas Eve services at Floris UMC are invited to give generously to an offering that is dispersed locally, domestically and abroad to both do good and advance God's kingdom. Many who participate in this annual offering find it a great source of joy.
Once the offering plate and time has passed, however, the responsible steward may wonder, "Whatever happened with that offering I made on Christmas Eve?" Beyond covering project costs for short-term mission trips, the report below provides a short summary of a specific project made possible and totally funded by the 2014 Haiti portion of the Christmas Eve offering.
Floris UMC began sending short-term mission volunteers to participate in Haiti rebuilding efforts after the devastating earthquake of 2010. Over a three-year recovery period, six different Floris United Methodist Volunteers in Mission teams traveled to various parts of Haiti to assist in reconstruction projects identified by the Methodist Church of Haiti (EMH). As rebuilding and disaster relief ended, Floris UMC aligned with the Haiti Partnership to work collaboratively with Haitian partners for sustained community development. With project costs covered by the Christmas Eve offering, Floris UMC sent its first team to Hermitage, a small agrarian and fishing village in the Bainet region of Haiti in March of 2015. There they discovered a need, which future Christmas Eve dollars could readily address.
Viewing access to clean water and basic sanitation as a primary human need and essential cornerstone to further community development, $10,000 of the Christmas Eve offering was used to purchase materials and hire local laborers to build a modernized bathhouse to serve the village church, school and Hermitage community. The sanitary block uses water from a previously completed clean water project that pipes water from one main source to three different communities. The completed bathhouse has four toilets, a shower and two sinks.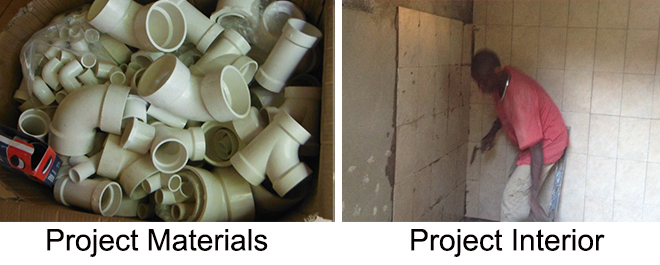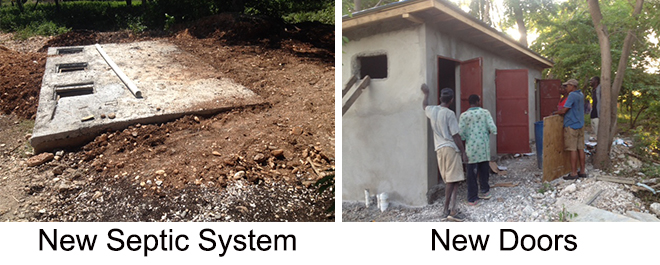 Future projects for this community that Christmas Eve dollars may partially fund include the installation of an irrigation system to enhance agricultural development or the establishment of a tilapia farm to increase local job opportunities. Beyond Hermitage projects, any remaining Christmas Eve dollars will be used to cover associated project costs for Floris UMC short-term teams traveling to Haiti to contribute to Hurricane Matthew response efforts.
Learn more about Floris UMC involvement in Haiti or upcoming short-term mission trips.
The post I Wonder as I Wander appeared first on Today I Saw God.